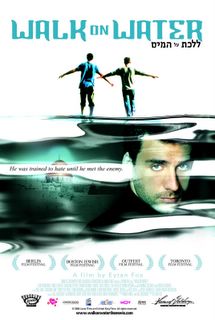 Walk on Water, Winner of Israeli Academy Award 2004



WALK ON WATER follows Eyal (Lior Ashkenazi of Late Marriage), a fierce Mossad agent and second-generation Holocaust survivor on assignment to track down an aging Nazi war criminal, Alfred Himmelman. Posing as a tour guide, Eyal befriends Himmelman's German grandchildren in Tel Aviv, Pia and her openly gay brother, Axel. The deceptive mission evolves into a deeply personal and political journey of conflicting ideologies, and helps change Eyal's view of the world forever.

The movie will be opening at the Galleria 10 in Hoover (AL) on June 17th.